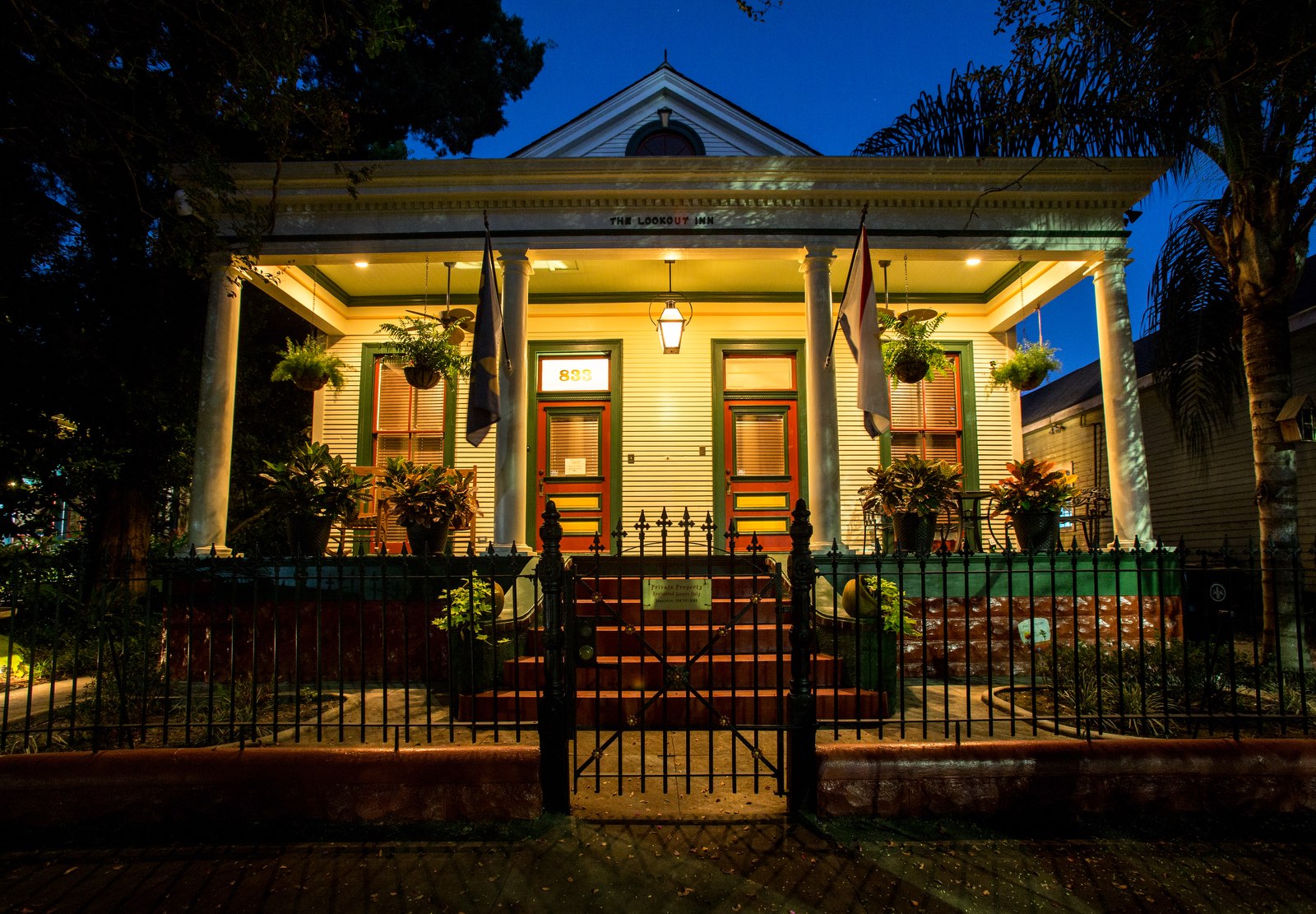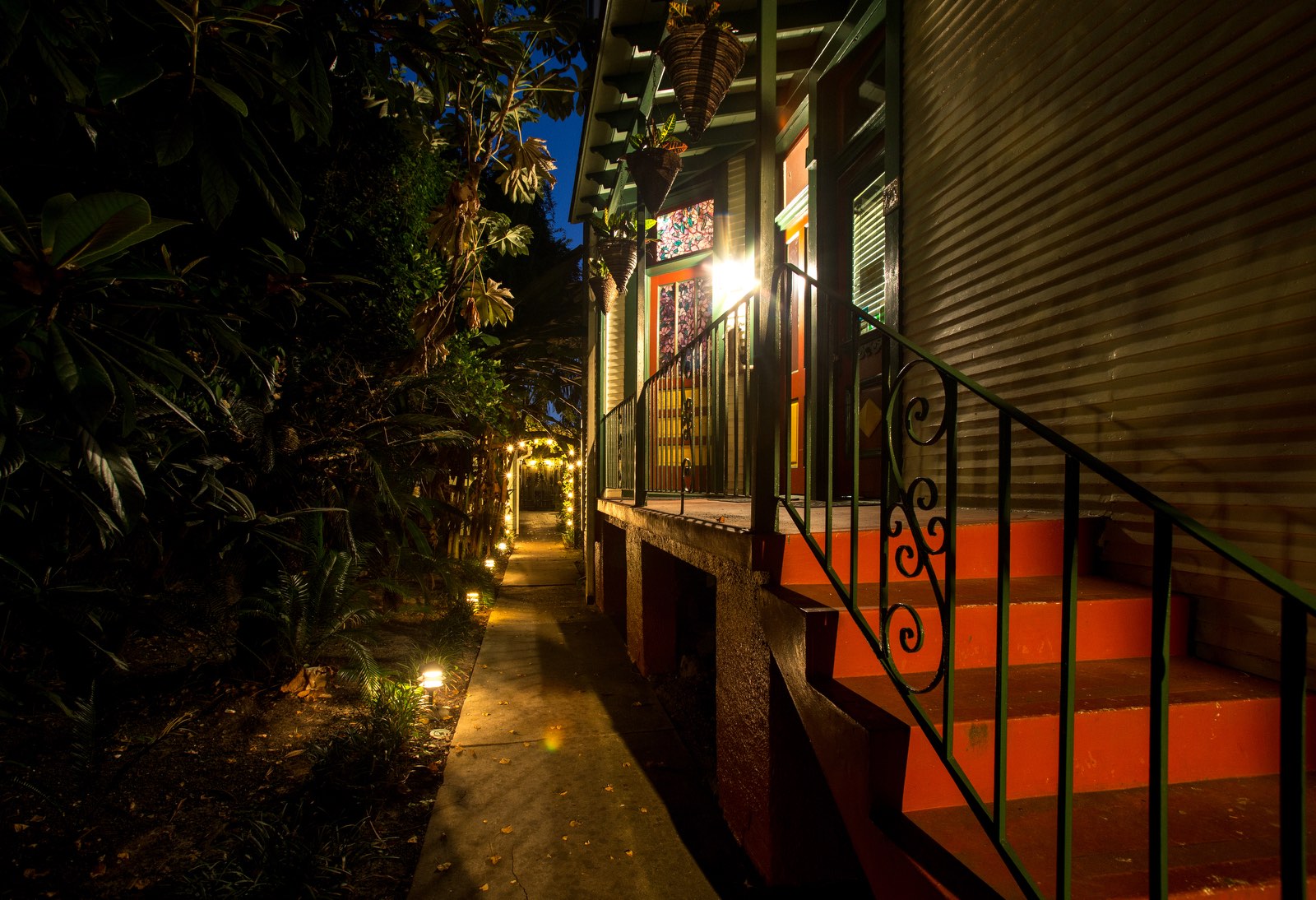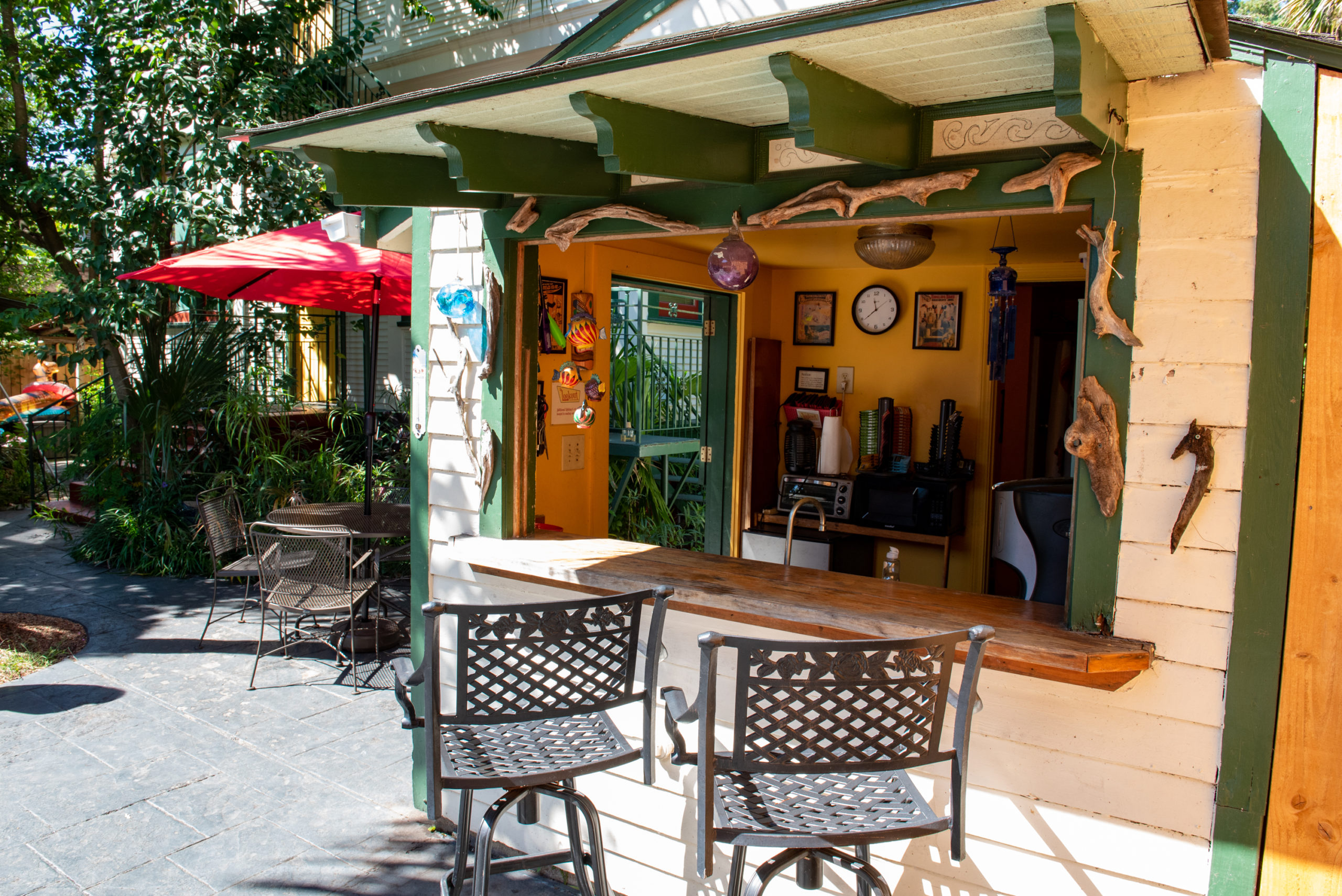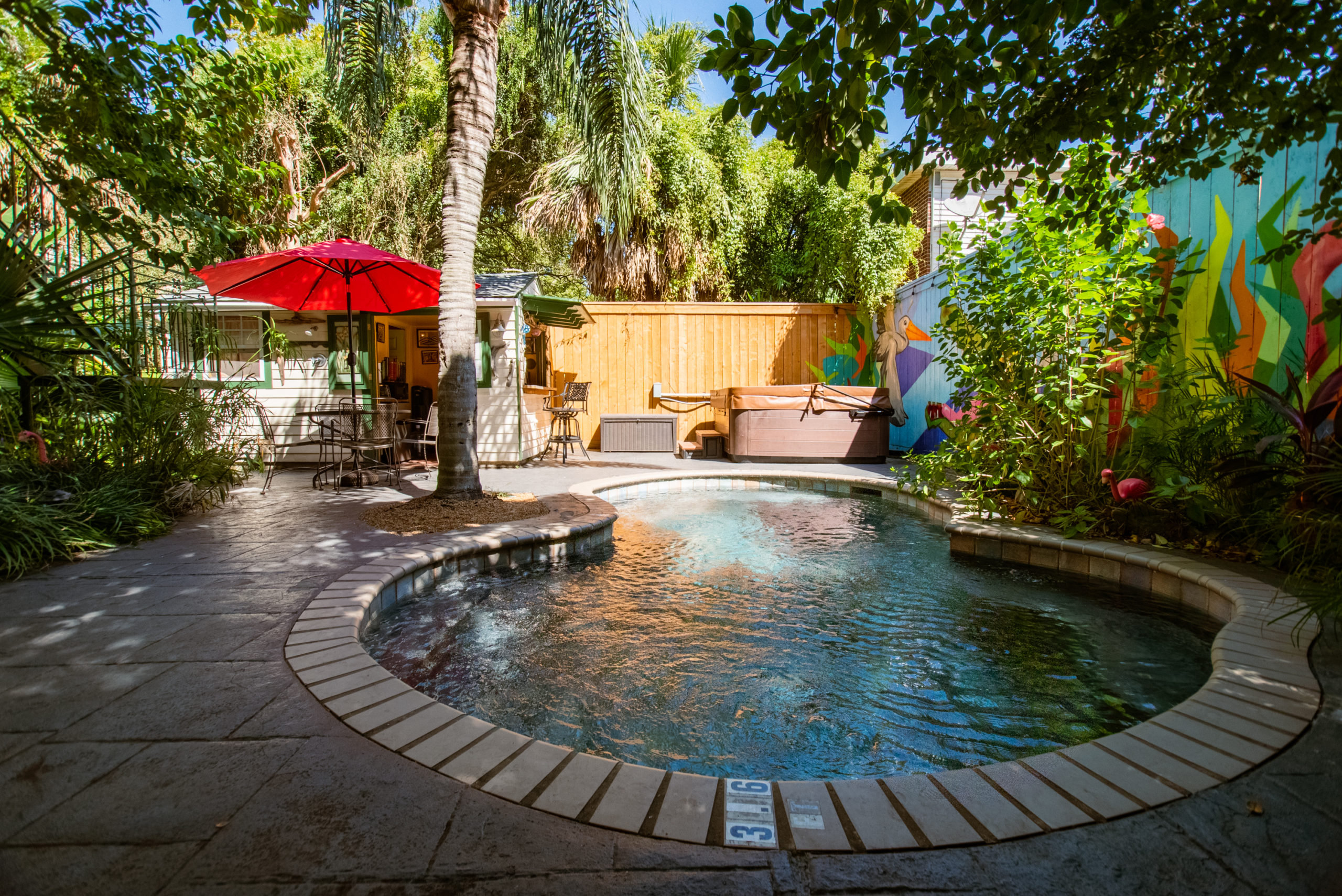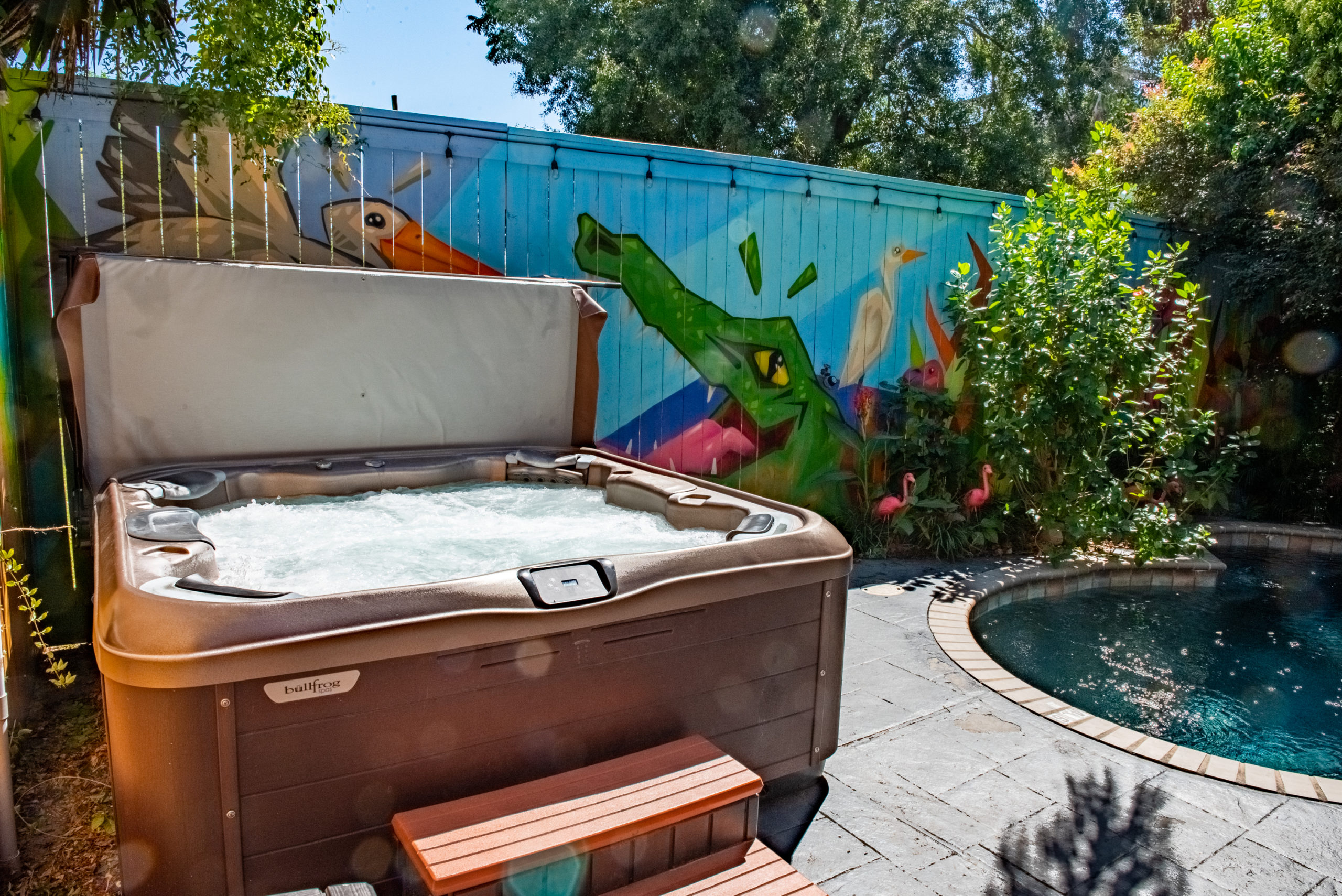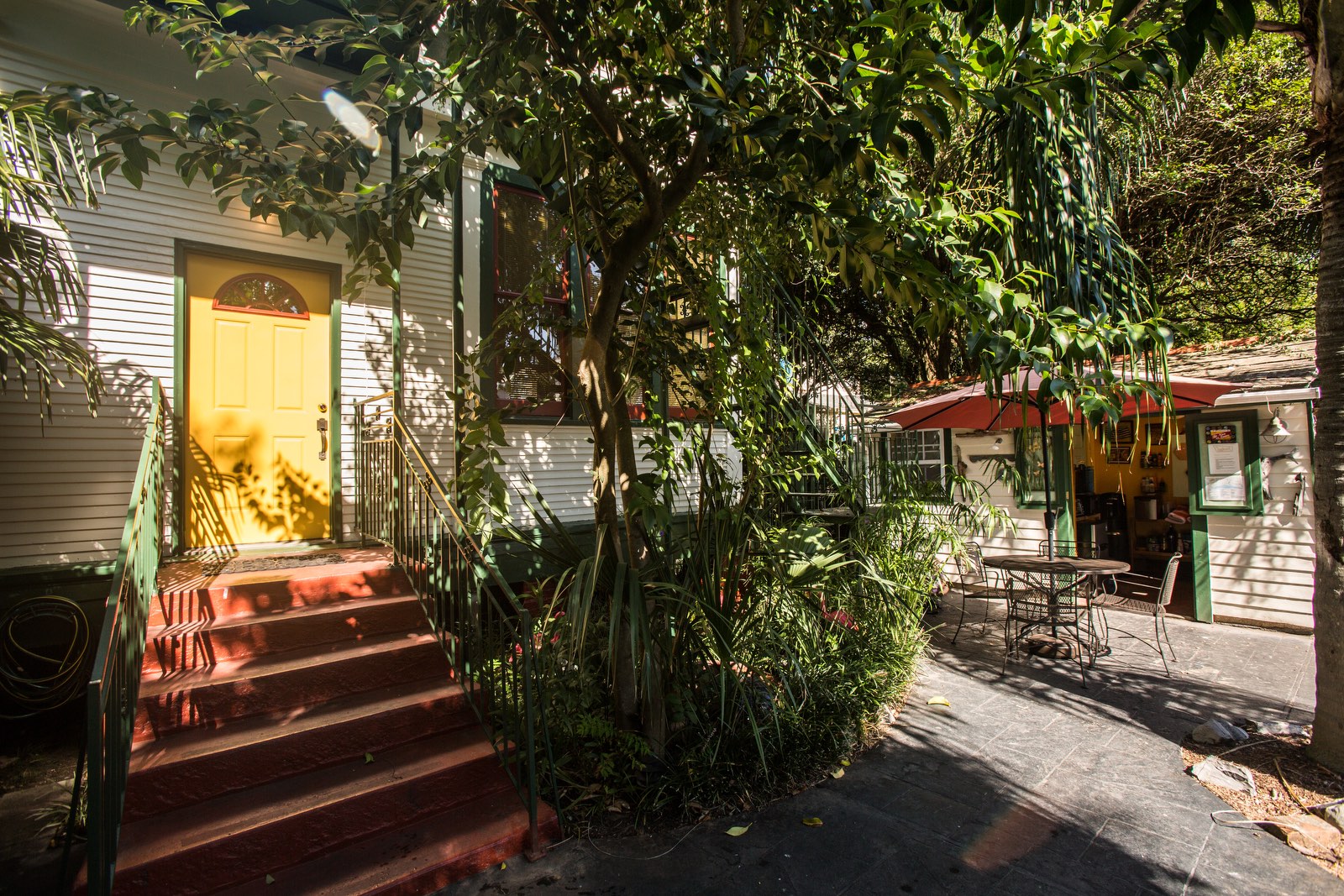 The whole muffuletta.
(and we can tell you where to find a good one)
One suite not enough? Family vacation? Poor you. You guys doing that fantasy football draft AGAIN? Ladies, are you about to bring ANOTHER unicorn floatie for your girls trip? Sounds like we're just the right place for you. Our four, individual suites will give you and your group members enough room to spread out in comfort, hang out together in the pool, or sneak off to your suite for some alone-time if Aunt Sue starts boring you with that high school boyfriend story again…
What's included? All four suites and our backyard pool area. Each suite has a queen sized bed. In addition, 3 of the 4 suites have pull out sleeper sofas. See the "Suites" section for pictures of each suite and it's set up. The maximum occupancy for group rentals is 12 people.
In renting all 4 suites, your group will have exclusive use of the backyard oasis that includes an in ground, cocktail pool, above ground hot tub, seating cabana with TV, and little kitchenette cabana. The cabana includes a mid size fridge (yes, we will tease you if you stock it with crappy beer), a toaster oven, microwave, water cooler, single serve coffee maker with coffee, sink and a bathroom. We also provide cups, plates and BBQ grilling utensils. Need something specific? Just let us know and we'll do our best to accommodate.
NOTE: even when renting all 4 suites, this is still an owner occupied property. The owners (us!) live on-site in the front of the inn. We only share a roof. We do our best to let our guests enjoy the property but are nearby if guests need anything. We'll handle taking out the trash and replenishing beach towels, etc. We are also around for noise control, so let's keep that off tune singing in the wee hours of the morning to a minimum, shall we?
We do allow bachelor and bachelorette parties, but the responsible kind. We know you're gonna hit up Bourbon Street, but please keep that heavy partying vibe with the rest of the tourists, in the French Quarter. My neighbors and I thank you in advance. Please let us know if this is the reason for your visit; extra rules apply.
Finally, let us take the planning leg work off your plate. We are happy to make restaurant reservations for your group, as well as tour reservations. We highly recommend Cajun Encounters (www.cajunencounters.com.) and Gray Line Tours (https://www.graylineneworleans.com/) for a variety of city and swamp tours. Let us make your reservation. We are also happy to stock the cabana for you ahead of your visit. Order your groceries and booze from one of the many services available nowadays and we'll receive your order and set it all up!
For specific rates on group rentals, availability, questions and more please email us at Kelly@lookoutneworleans.com or give us a shout at 504.947.8188.